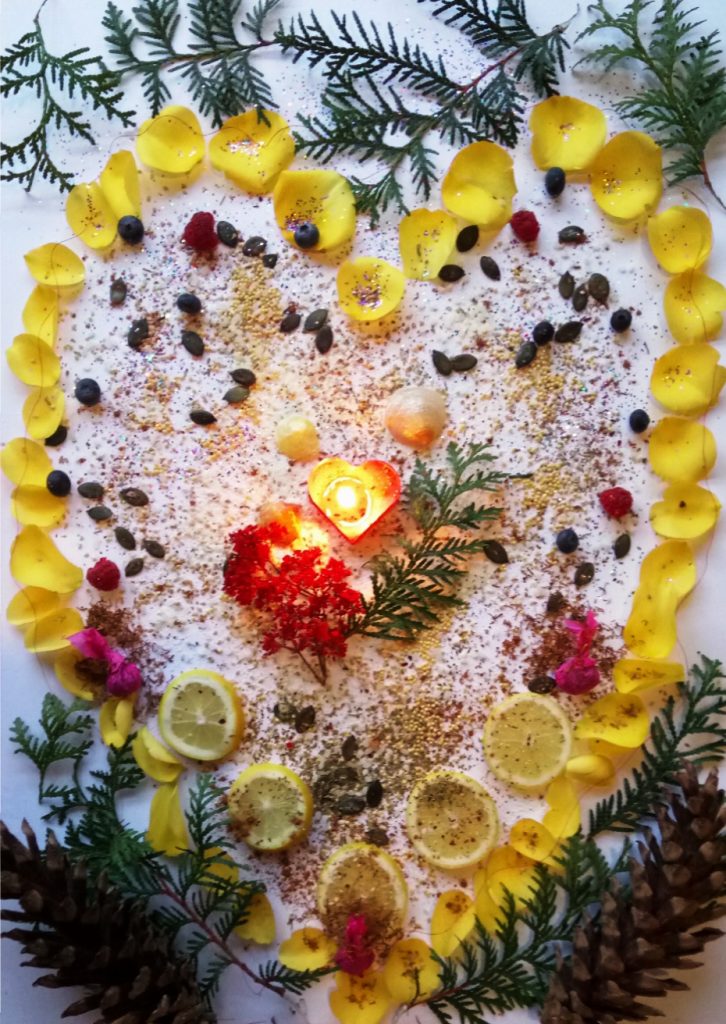 I´m closing off the year with the gratitude despacho ritual. Remembering, honouring, celebrating and eventually releasing all that 2017 has been. Feeling grateful for my trials and tests, my teachers, mentors, friends and soul sisters. Grateful for mother earth who holds me tight. Gratitude is one of the highest vibrations we can feel. The more we are able to be grateful, even for our struggles, the more we are able to draw into our lives the people, things and circumstances we want.
2017 was a universal one year in terms of numerology:   2 + 0 + 1 + 7 = 10 = 1. The start of a fresh new cycle – a new 9 year cycle of learning, creativity and growth.
For me 2017 was a year of endings and beginnings, challenges and spiritual faith, drawing on my inner strengths and finding courage and the answers to my questions within. A year of stumbling, falling and getting up again, of deep inner work and bitter-sweet surrender. A year of planting the seeds and laying the foundation for this new 9 year cycle. A year of creating new connections all over the globe and of deepening the connections I already have – especially the one with myself. A year of dancing and letting in the divine love that is readily here for all of us because it´s where we come from.
I have come to a place in my life where my bounce back rate from disappointment is quick. I notice when I am falling into victim mode, poor me story and allowing emotions to overwhelm me. I have learned to recognise the early signs and then reconnect to my energy, power, the way I want to feel and the vision I have for my life.
Upon closing this year I feel grounded and more connected than ever to my gentle heart and soulful sensitivity which is where my guidance and strength lies.
2018 is going to be a big creative year and I´m so looking forward to sharing it with you.
Sending you lots of love, joy, faith and strength for 2018.
Daniela x