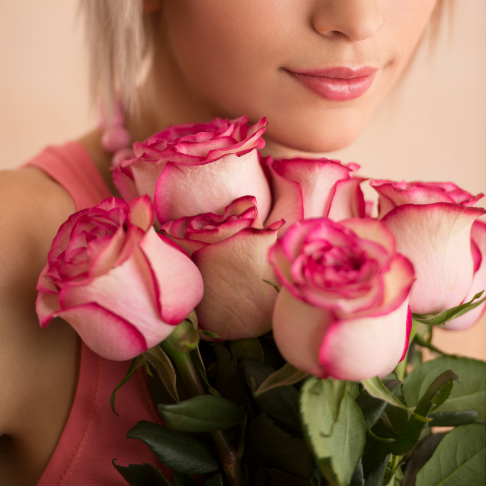 Compliments. Can you accept them? Really let them in? Believe them at the core of your heart?
Or do compliments make you feel uncomfortable? Do they make you think things like "If you really knew me, you wouldn´t be saying that"?
Many years ago I received the most beautiful compliment from a very accomplished man I looked up to so much in that period of my life. I loved spending time with him because he was that very interesting & inspiring artsy guy and he had a sensitivity and depth that is hard to find in people. Yet I always felt small in his presence. I compared myself to his eloquence and outward successes and I felt like I couldn´t measure up. He seemed to have a different perception of me than I had at the time because he once said "Daniela, you are one of the people most apt at making their life a work of art". This took me completely by surprise because there was no way I could have possibly felt this way about me.
Sometimes people perceive something in us that we are not able to see ourselves
This is mainly because we are so caught up in our story of not good enough, not there yet – or whatever we keep telling ourselves.
What´s the greatest compliment you have ever received?
What´s a compliment you receive over and over again from the people in your life?
Hold it close to your heart, revisit it, and make it your own – especially in times when you are doubting yourself which is quite inevitable when we are going through a breakup.
While I´m all about creating things from the inside out, it´s more than ok to let the good stuff in from the outside, too.
One area I work on with clients in my 1:1 programme "from heartbreak to healing" is boosting their strengths and inner confidence, which helps them navigate their breakup and life in general with more ease. We tend to think that we need to "get rid of" our weaknesses while it is so rewarding to focus on our strengths and the unique gifts we bring to this world.
What are five qualities you like most about yourself? How could you use them more in your life?
We all have been gifted in very unique ways. What are your gifts? Do you have the gift of humour? Or creativity? Or organisation? Or nurturing? Or intuition? What are the gifts that you don´t use very often and how could you incorporate them more into your life? You can also ask the people in your life what they believe your gifts are. Maybe there are gifts that you have that you don´t even acknowledge.
In transformational times like a breakup, we are required to use our gifts to the fullest capacity that we can.