The happiest people don´t have the best of everything. They just make the best of everything.
From Heartbreak to Heartbliss
I believe going through a break-up is a stormy ride and we need more support than ever. Heartbreak can be like an earthquake, devastating your life. Often we are overwhelmed with emotions and the hurt keeps resurfacing at the most inconvenient times and causes you to feel hopeless, powerless and lonely even though you have friends. Your fears seem bigger, your vulnerability feels uncomfortable, and your self-confidence is fading away; not to mention your inner mean girl who tortures you with negative self-talk and limiting beliefs. You feel sad, lost and confused about why life has brought you this disappointment. Or maybe you are spending your days just going through the motions and feeling a little numb. You can feel that you need to get over him and close that chapter but you don´t know how. You want to be happy again and have that zest for life, but you can´t see yourself moving towards it. You are asking yourself what really matters, who you really are and what you really want in life. PLEASE VISIT THE GERMAN VERSION OF THIS SITE AS THE ENGLISH SITE IS NOT UP TO DATE. THANKS. https://danielaamberg.de/eine-trennung-ist-eine-komplexe-erfahrung/
This is where having me as your coach makes all the difference. What if heartbreak actually was the secret to happiness? Through my 3 months 1:1 from heartbreak to heartbliss coaching programme, I will be with you, supporting, guiding, empowering and cheering you on every step of the way from heartbreak to heartbliss.
My highly sensitive, empathic and passionate nature and my background in bodywork and emotional release work enable me to create a safe space for you to express everything you need and to work with you in a gentle and nurturing way. I have successfully healed my own heart from a very painful break-up and taken my life to the next level of fulfilment, happiness, connection and health.
I understand that every break-up and journey is individual and my programme will be tailored to your specific needs. Some of the areas we will/can walk through together are: PLEASE VISIT THE GERMAN VERSION OF THIS SITE AS THE ENGLISH SITE IS NOT UP TO DATE. THANKS. http://danielaamberg.de/trennung-resilienz-trennungsschmerz-trennung-verarbeiten/
Being with your emotions and dealing with them in a creative way
Creating a beautiful and consistent relationship with yourself
Establishing a nurturing self-care and self-soothing practice
Introducing supportive daily and weekly habits that make you feel empowered, fulfilled, alive and in control of your life
Creating a contact strategy with ex-partner, his family and mutual friends that feels right for you
Using practical tools and rituals to let go of your ex, finding peace and moving on
Creating a beautiful new social network
Looking at your relationship patterns and how you can attract and build better ones
Igniting the zest for life within you
Creating supportive thinking patterns, beliefs and self-talk that are aligned with how you want to feel, who you want to be and where you want to take your life
Amping up your self-worth and self-confidence from within
Embracing your unique light and core gifts so that you can flourish in your life, relationships and work
Clearing & strengthening the pathway to your inner voice/heart wisdom/intuition
Releasing and letting go what no longer serves you while creating something that really adds value to your life and makes you feel healthy, joyful, alive, peaceful and lovable
Creating a strong vision for the next blissful chapter in your life
Working out a strategy and first steps towards a passion-filled, soul-nourishing and fulfilling life.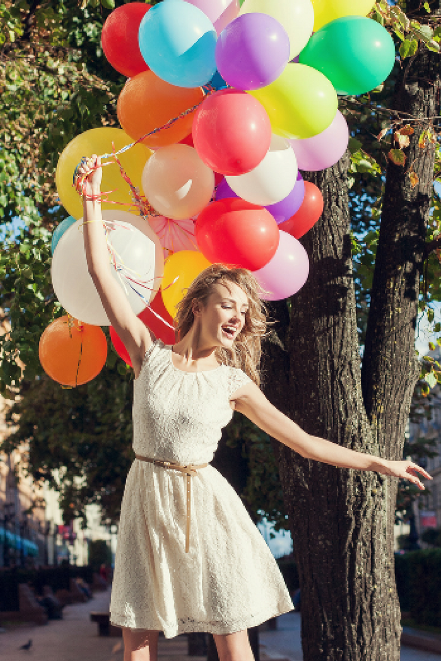 My from heartbreak to heartbliss coaching programme includes
6 x 60 minutes skype, phone or personal coaching sessions bi-weekly for 3 months
2 x 15 minutes emergency skype or phone calls
Email support between sessions
Relevant worksheets, resources and other tools as needed to support you throughout your coaching series
PLEASE VISIT THE GERMAN VERSION OF THIS SITE AS THE ENGLISH SITE IS NOT UP TO DATE. THANKS. http://danielaamberg.de/trennung-resilienz-trennungsschmerz-trennung-verarbeiten/
Your investment
3 monthly payments of 180 €, or one full payment of 480 € (saving you 10%) for EU residents (incl. 19% VAT)
3 monthly payments of 150 €, or one full payment of 400 € (saving you 10%) world-wide (excl. German VAT)
Free discovery call
To know if we are a good coaching match and if my from heartbreak to heartbliss coaching programme is right for you, let's start with a risk-free heart to heart clarity call. A no-strings-attached complimentary consult to get to know each other a little better, test our chemistry and see if we are a good fit.
What you get
A powerful pre-coaching questionnaire
30 minutes skype or phone chat where we discover the areas in which you most need support and how we can get you from where you are to where you want to be.
Your investment
30 minutes to fill out my pre-coaching questionnaire + 30 minutes with me on the call.
Empowerment Session - One session, a lot of impact
A one-off breakthrough session to help you see your situation as a chance for growth, reconnect to your personal power and get your self-esteem and self-love on track so you feel confident, worthy and empowered. We'll identify the 'big rocks' that you should be focusing on right now, set some heart-centred goals, shift your perspective on the rest and give you tools to mindfully manage your emotions. This session will help you feel positive, inspired and empowered.
The Empowerment Session includes:
Pre-session questionnaire to get clear on where you are at and what you want to get out of the session
1x 90 minute coaching session via Skype, Telephone or in person
2 weeks follow up email support
Your investment:
90 € incl. VAT for EU residents (including 19% German VAT), 75 € world-wide (excluding VAT).
My life and break-up recovery coaching is not right for you at this moment in time if
You are diagnosed with clinical depression. Please follow the advice of your medical professional. Maybe Marianne Williamson´s book "Tears to Triumph – the spiritual journey from suffering to enlightenment" might be a good companion.
You are diagnosed with personality disorders according to ICD-10 like borderline, bi-polar, OCD etc.
You want to stay in victim mode and continue to blame your ex or other people and circumstances for your current situation
You are not willing to do the work that comes with a coaching process
Kind words
Daniela's warmth and enthusiasm is immediate and it was clear from the start that she was completely committed to helping me move forward. I felt heard (for the first time in a long time) and that I am in a safe space where I can be open and honest and explore aspects of myself I haven't before. In the safe and supported place Daniela created I could talk freely and connect the dots and see what REALLY needs looked at to make my goals and wants a reality. I was incredibly inspired by how natural coaching is to her and how her passion and genuine desire to help me on my journey always shone through. At the end of our 3-months coaching series I feel positive, uplifted and forward moving. I´m happier with just being myself, with the good and not so good. I´m clearer on how I work and I can say now: it´s good to be me! My approach to life has also changed and I feel that the big goal I want to achieve: I can do it, I can have it. I´ve learnt how to break it down into easier and more manageable chunks and always keep the journey interesting and enjoyable. I´ve also learnt that the simple actions are often those that have the biggest impact.
I feel empowered, more joyful, authentic and excited!
Katherine M., 41 - Scotland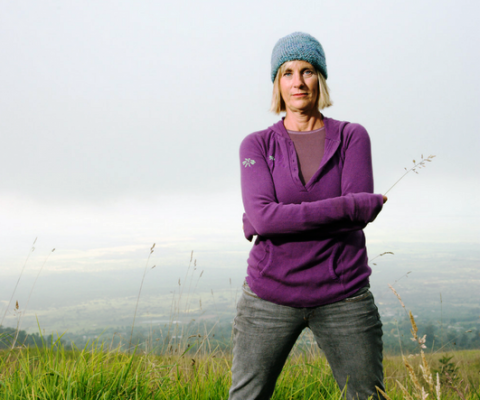 When I started coaching with Daniela, I was 6 months into an on-and-off relationship and I felt physically and emotionally depleted. I wasn´t eating well, I wasn´t sleeping and I had no energy to go to the gym. I wasn´t happy with my job either and I felt quite hopeless about my life in general. The 3-months coaching series from heartbreak to healing was a big journey of self-discovery for me. I learnt many things about myself, my attachment style and how I contribute to the difficulties in my relationships. It´s not comfortable looking at these things but it´s so necessary to create a different future and this is what I wanted. I loved the many resources and worksheets Daniela provided in these 3 months and even after our last session. I felt so supported throughout the coaching series. Daniela was always just an e-mail away and I felt that she always had my back. At the end of our coaching series, I have finally come to the conclusion that this on-and-off relationship is not going anywhere healthy and I am ready to let it go for good. I´m taking better care of myself and feel more healthy and alive again. I have also created a new job opportunity for myself. I feel like things are starting to fall into place in my life again.
I feel confident, empowered and optimistic. I´m ready for a new exciting chapter in my life.
Marta S., 36 - Germany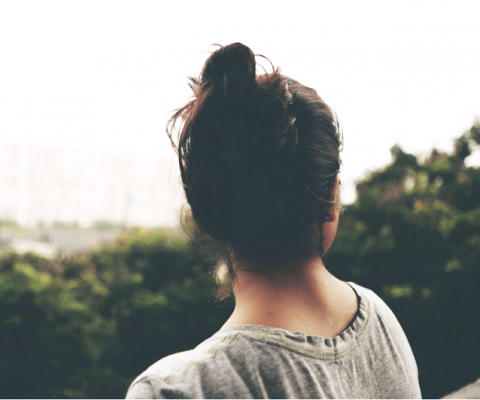 I was in an endless loop of failed relationships when I decided to start coaching with Daniela. Being in a relationship has always been extremely important to me and I´ve moved from one to the next without really understanding why my relationships don´t work. In this 3-months coaching series I´ve gotten to know myself better and honour who I am. I´ve come to realise that I have always expected something from my partner that I refused to give to myself: unconditional love and acceptance. I´ve also learnt that in most of my relationships I took on the masculine role, always organising and managing the relationship, giving a lot to my partners hoping to be loved for this. Daniela´s insights and wisdom have helped me getting clear on my relationship patterns. In a certain way I´ve always copied the relationship of my parents. I´ve come to forgive myself and my partners and I´ve been able to let them go finally. I feel closer to my true self, I am here for myself and I´ve dissolved some deep rooted negative beliefs about myself and love. Now I can say wholeheartedly: I am worthy of love.
Antonia G., 45 – Spanien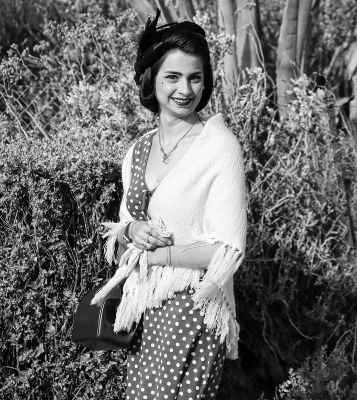 Daniela is a wonderful and empathic human being with a lot of life experience. When you are overwhelmed by what life is throwing at you, you want to have her in your corner as someone you can confide in, as a friend or coach. With her warm-heartedness, she creates a trusting and constructive atmosphere and she always finds the right balance of curious listening, asking powerful questions and inserting her rich life experience. She has helped me see my situation in a different, positive light and I have been able to open my heart for a happy life. Thank you, Daniela.
Andrea N., 41 – Germany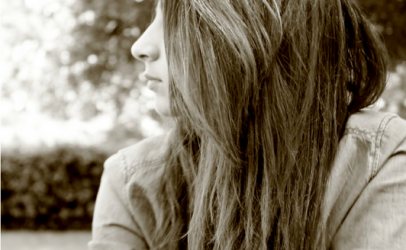 Daniela has a genuine interest in people, she is a wonderful listener and completely trustworthy. She has a conscious way of living and is an authentic and empathic human being who knows how to deal with pain and grief and how to make the best out of every situation. She´ll help you do the same.
Corinne B.,40 – Switzerland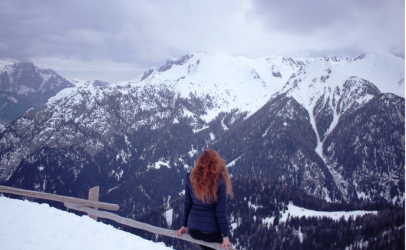 I´ve known Daniela for many years and I am proud to say that I know her quite well. She is one of the most profound people I know and we have had many in-depth conversations that have helped me on my own path long before she became a life coach. She is a caring and loving person in general, sensitive and empathic. Just what you need for a friend. Therefore, I am so happy that she has decided to become a life coach and let a wider range of womankind benefit from her personality and ability to heal. Just as you can see in her paintings in Dreamspaces: she is a woman on the right path and the ideal support to help others find their unique path.
Franka E.,45 - Germany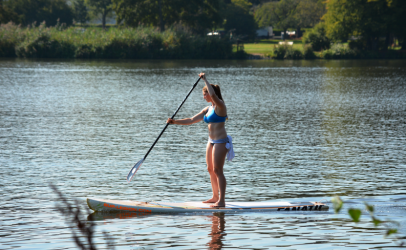 Daniela is one the most lovable, courageous and empathic people I´ve met in my life so far.

Martina S.,47 - Germany